When users purchase a qualifying product, they are automatically rewarded with a stamp.
Once a stamp card has been completed, users receive a voucher in-app, which can be redeemed against qualifying products.
As well as viewing your stamp card performance, you can also create your own stamp cards on Engage within a few minutes.
Just select "Create New" at the top right corner of your screen and select "Stamp Cards".

How to create a new stamp card?
There are two main sections:
1. Create the stamp card
2. Attach a voucher to the stamp card
Every time your customers complete a stamp card, a voucher for a free item will be released directly in-app.

This voucher will enable customers to instantly redeem their reward at the till.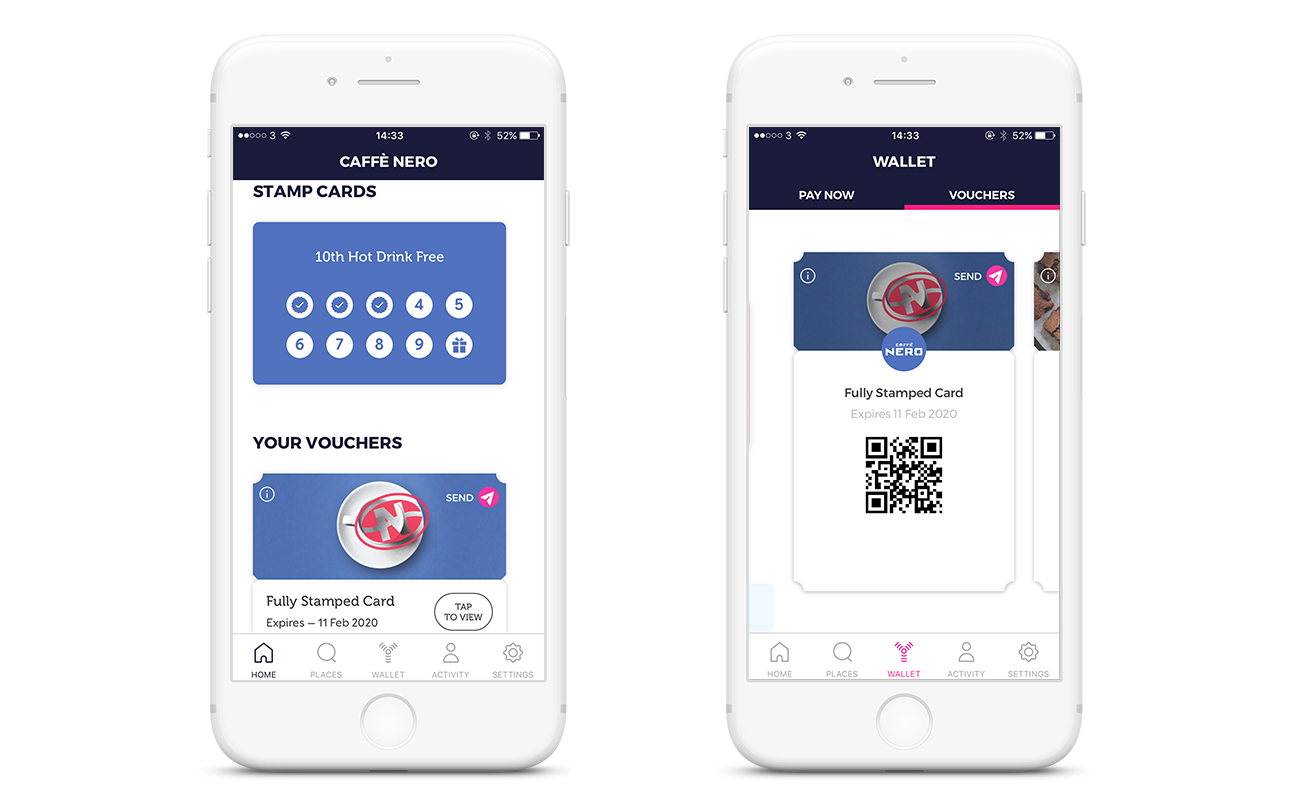 First step: Create the stamp card
1. Stamp card name:
This is your internal name ( it will not appear in the app).
2. In-app availability:
Select dates of availability. Please note that these are optional and apply more to seasonal stamp cards.
We recommend not adding an expiry date to your stamp card.
3. Number of stamps:
The total number stamps required to complete a stamp card.
4. Product codes:
Enter all the product codes that will trigger a stamp in your stamp card.
5. Stamp card description:
The information you enter here will appear directly on the stamp card.
E.g. Buy 9 hot drinks get 1 free
6. Stamp card T&Cs:
This is what your customers will see when they tap on the stamp card in-app.

We recommend that you specify:
The items eligible for a stamp
The participating outlets
If applicable, the dates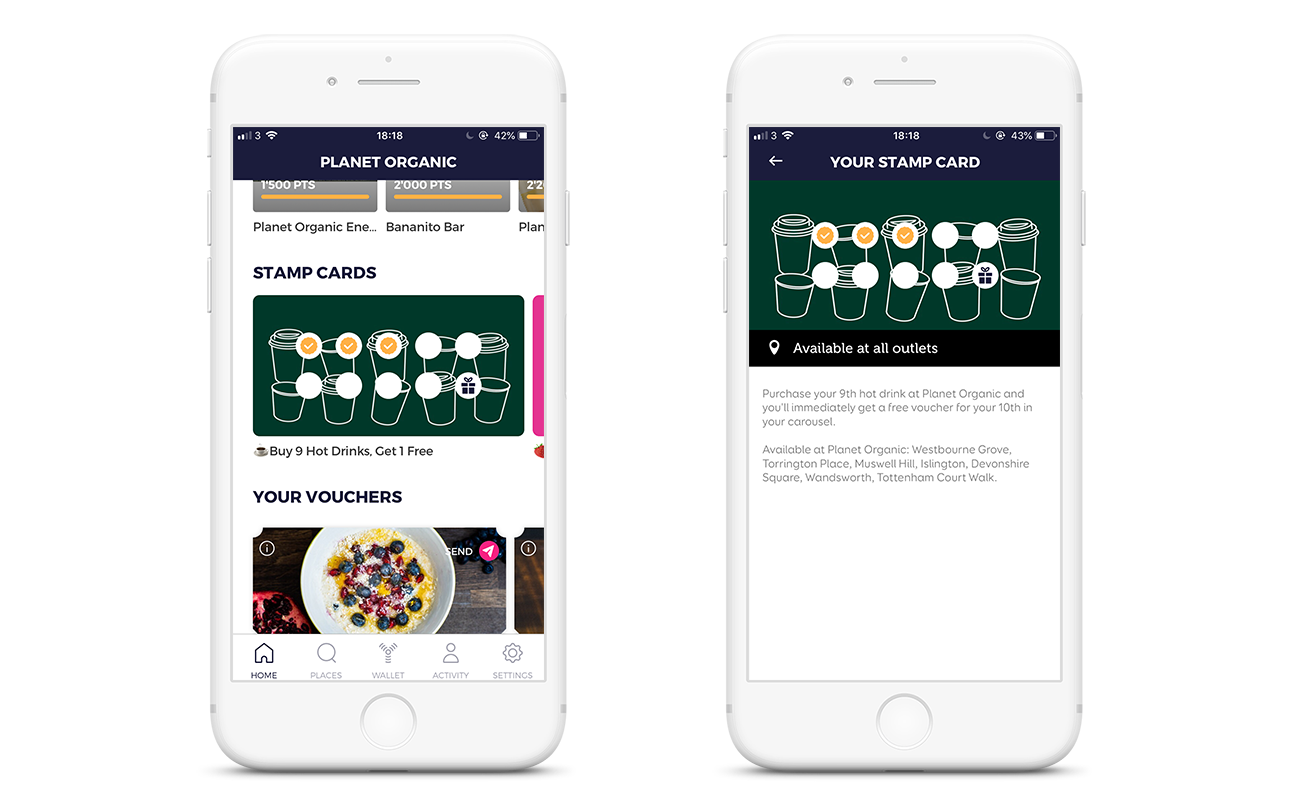 7. Imagery
Either upload your own image or choose one from our library.
If you use your own image, make sure the dimensions correspond to 1930x1127px. - max file size 1MB.
Click on "Save and Continue" to move to the voucher section. You can also save it as a draft and finish it later.

Second step: Attach a Voucher
This voucher will be sent to your customers instantly after they complete the stamp card.

There are two options:
If you have already created this voucher, select it from the list of existing vouchers.
If you haven't created the voucher yet, click on "Use a New Voucher".

Note: This will be a "Free Item" voucher. For more information, read how to build your own Vouchers on Engage.
Voucher Details
If you create a new voucher, it will first be approved by our team before it's published, which takes less than 48 hours.
Summary
You'll find the details about the stamp card you've created, as well as the voucher you have attached to it.
Verify the information you've entered and submit it for approval.
One of our team members will verify the information within 48 hours and you will be notified by email when it is complete.