Users earn points on every penny spent through the app.
Points can be redeemed in-app against products you choose to assign point rewards to.
You can manage your in-app points programme directly on Engage.
You can add, modify or delete the items your customers exchange their points for.
Click the "Create New" button at the top of the page and select "Point Rewards".

How to create a new point reward
Creating a new point reward is divided into two main sections:
Point Reward Setup
Attach a Voucher

Note: Every time your customers choose a point reward in-app, a voucher for this item is released directly in-app.

This voucher will enable customers to instantly redeem their reward at the till.
First step: Point Reward Setup
1. Point reward name
The name of your point reward - this will appear in-app for your customers to see.
2. In-app availability
Select dates of availability. Please note an expiry date is optional and applies more to seasonal point rewards, which will only be available in-store for a certain period of time.
We recommend ongoing point rewards. If you have no point reward available in your retailer space, your customers will not be able to see their points.
3. Point reward cost
This is the point value of your item. Your customers receive 1 point for every 1p spent.
4. Point reward image
The image used for your point reward will be taken from the voucher image.
5. Point Reward Description
This description appears after a user taps on the point reward and should include:
The items eligible
The participating outlets
If applicable, the expiry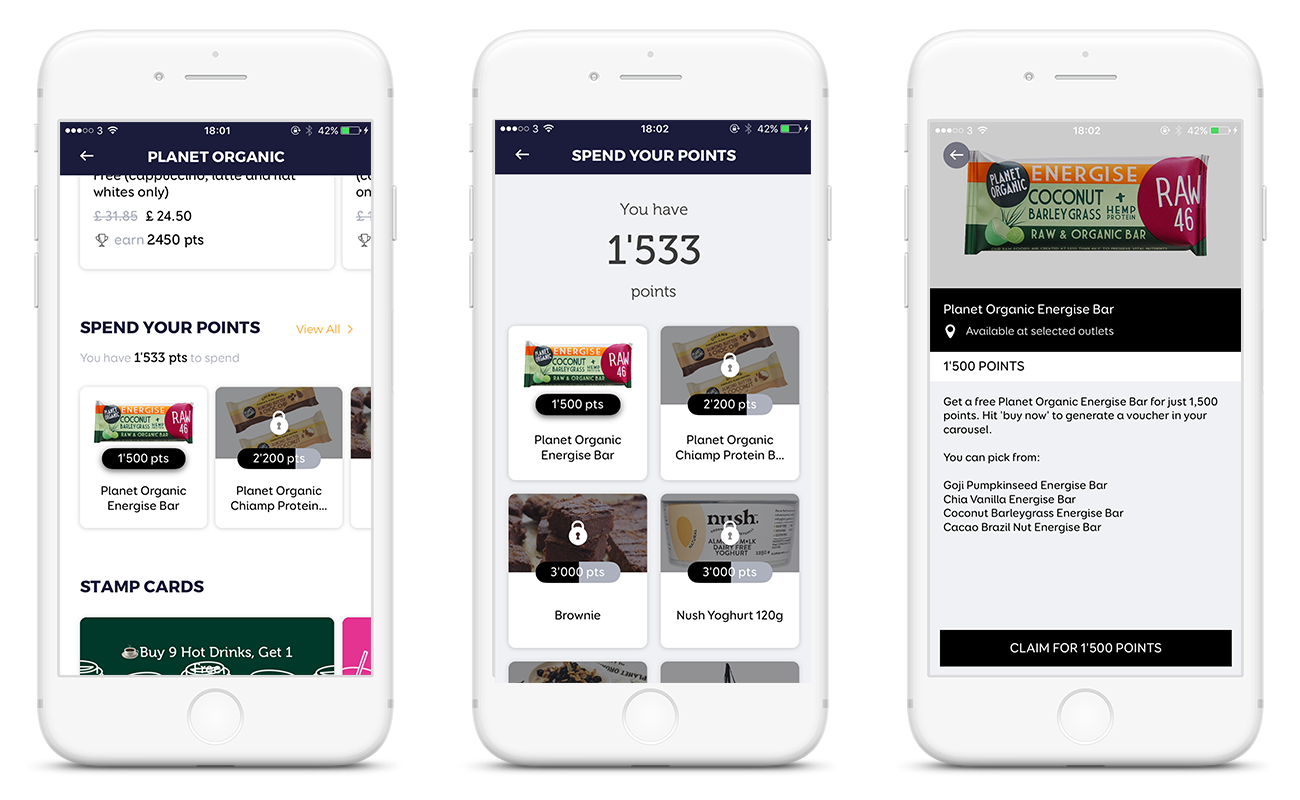 Click on "Save and Continue" to move to the voucher section. You can also save it as a draft and finish it later.
Second step: Voucher Selection
This voucher will be sent to your customers instantly after they choose their point reward.
After they claim the reward in-app, they'll receive a voucher and be able to claim it at the till.
There are two options:
If you have already created this voucher, click on "Use Existing Voucher" and select the appropriate voucher.
If you haven't created the voucher yet, click on "Use a New Voucher".

Note: This will be a "Free Item" voucher. For more information, read how to build your own Vouchers on Engage.
Voucher Details
If you're creating a new voucher, fill out all the details in this section.
If you've already created your voucher, check that all the information previously entered is correct.
Summary
You'll find the details of the point reward created as well as the voucher attached to it.
Verify the information you've entered and submit it for approval.
One of our team members will verify the information within 48 hours and you will be notified by email when it is complete.