When a campaign ends, Yoyo Engage will automatically generate a Campaign Impact report which displays the key metrics of your campaign to gauge its performance. You will have access to an overview of your key campaign performance indicators, comparing transactions before and during the campaign and highlighting any changes in customer behaviour that have been created.
The Campaign Impact Report can easily be downloaded and shared with your key stakeholders.
Where can I find the report?
The Campaign Impact Report is available in Engage in the Campaign section. You will see a report icon next to your completed campaign.

What does the report include?
The statistics included in the report compare your revenue and the number of visits before and after the campaign. This will help you gauge whether your campaign had an impact in terms of increased spend and footfall.n.
Your report is designed to help you understand the effect of the campaign on your business and see how it affected your customers' spending behaviour.
Scroll over the graph to view the total revenue generated per day before and during the campaign period.

Definitions:
Revenue
Compares your total revenue of baskets which meant the campaign conditions before and during the campaign. For example, if the campaign ran for a week, the before report will contain revenue from the week before.
Customers
Compares the number of unique customers before and during your campaign, which allows you to assess how many new customers you acquired during the campaign.
Visits
Compares the total number of transactions (customer visits) before and after your campaign. This allows you to gauge the impact of your campaign on customer behaviour.
Customer Spending Behaviour
Allows you to assess whether your campaign had an effect on your customer's average spend and see whether it had increased or decreased before and after your campaign.
Total Customer Spend
Compares the total amount that customers who took part in your campaign spent in-store before and during your campaign. You can assess if the campaign was successful in increasing the spend of your consumers.

Total Reach
The total number of customers exposed to the in-app banner advert for this campaign.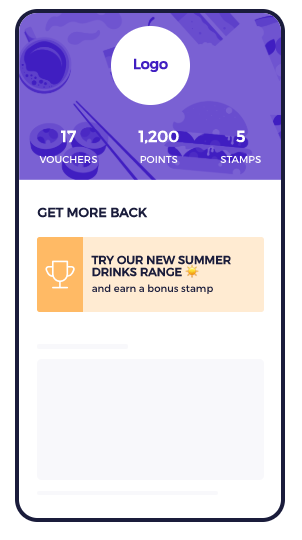 Unique Customers
The total number of individual customers who have triggered this campaign.
Conversion Rate
The percentage of customers who were exposed to the banner advert for this campaign and went on to trigger the campaign.
Total Spend
The total amount of money spent by customers on campaign-qualifying transactions.
Triggers
The total number of times this campaign has been activated (some campaigns may be triggered more than once by the same customer).
Recommended Reads
How Basket Data can grow your Business
Read more about Campaign Reporting
What is a Campaign
How to Create a Campaign