As soon as your campaign becomes active, you will be able to access a Campaign Report which will give you the key metrics of your campaign and tell you how it is performing.
On your Dashboard, go to Campaigns, and select your Live campaigns. Look for the Report icon on the right hand side and click to access to your Campaign Report.

The aim of the report is to keep you informed of the campaign's live performance. The statistics are updated on an hourly basis to ensure you always have the latest metrics on your campaign.
The following information is available: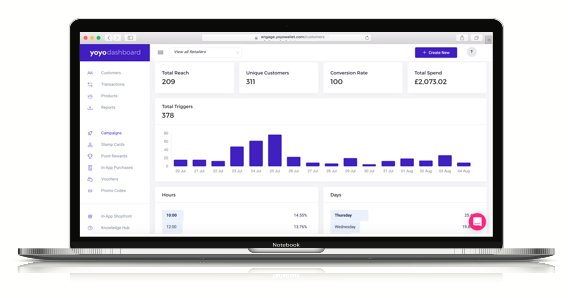 Total Reach
The total number of customers that have seen your campaign in the app but who haven't necessarily triggered it, that is to say who have not yet met the conditions set up by your campaign.
Unique Customers
The number of customers who triggered the campaign for the first time.

Conversion Rate
The percentage of people who saw the campaign and triggered it. This enables you to assess the popularity of the campaign amongst app users.

Total Spend
How much revenue the campaign generated.
Total Triggers
Scroll over the graph to view the number of times this campaign was triggered vs. time. See the evolution of the popularity of the campaign over time.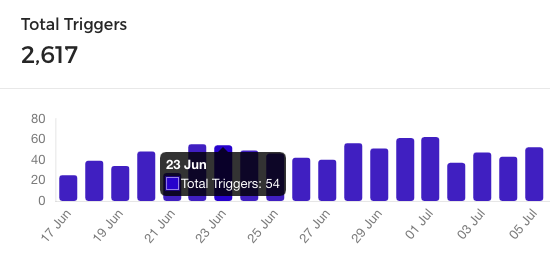 Next, you will have access to key percentages that will help you analyse the overall popularity of your campaign in terms of time, product and location.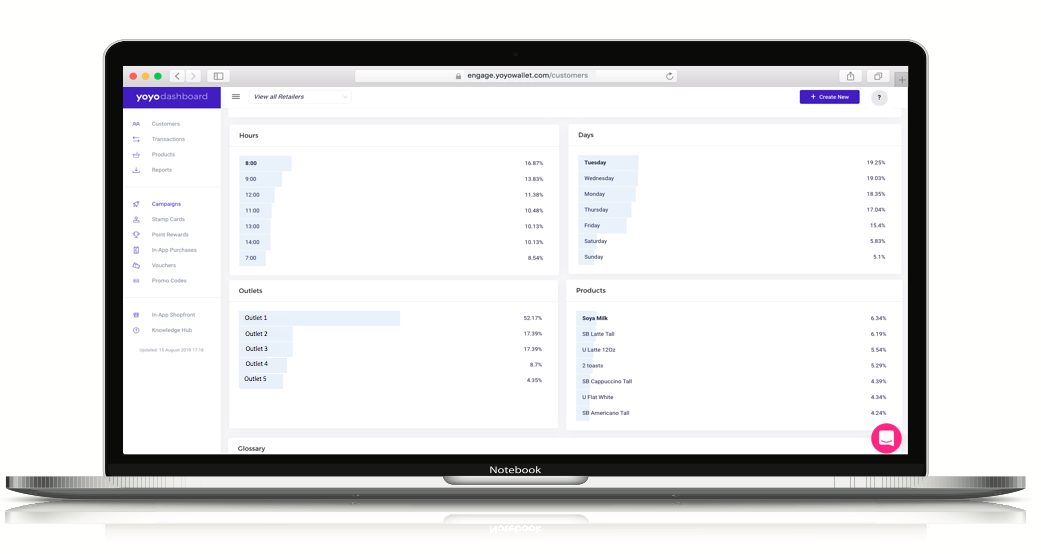 Definitions:

Hour
Tells you what time of the day your campaign is the most popular.

Day
Tells you which days of the week are the busiest.

Outlet
Tells you which location is generating the most triggers.
Product
Tells you what products your customers purchase most within baskets that have triggered the Campaign.
NOTE: If your campaign is product specific, the most popular products may not necessarily display the products included in your campaigns as this report contains all items in the customer baskets, not only the ones that are needed to trigger the campaign.
Once the campaign ends, all the results are available in the Campaign Impact Report.
Recommended Reads:
Campaign Impact Report
What is a Campaign?
How to Create a Campaign
Campaign Examples