Each time you run a campaign, you'll be able to view live data of your campaign performance.
Once the campaign is finished due, the full Campaign Impact Report is available.
Each of these reports provide you with basket data-level information.
What does basket data mean?
Basket data tells you exactly what the actual basket of a customer contains, which is essential to identifying consumer trends.
Not only does basket data reveal the items your customers purchased, it tells you what products they combined.
How can impact the behaviour of my customers?
Example: you're running a campaign incentivising the purchase of a lunchbox.
You see that the most successful product besides the lunchbox is crisps, but that the least popular ones are desserts.
This means that the majority of people who are interested in buying a lunchbox skip desert.
However, you can have an impact on that consumer behaviour by giving your clients an incentive to also purchase a desert. e.g. by offering 500 points to customers who purchase a sweet item.
Within a short period of time, you'll see your dessert sales increasing.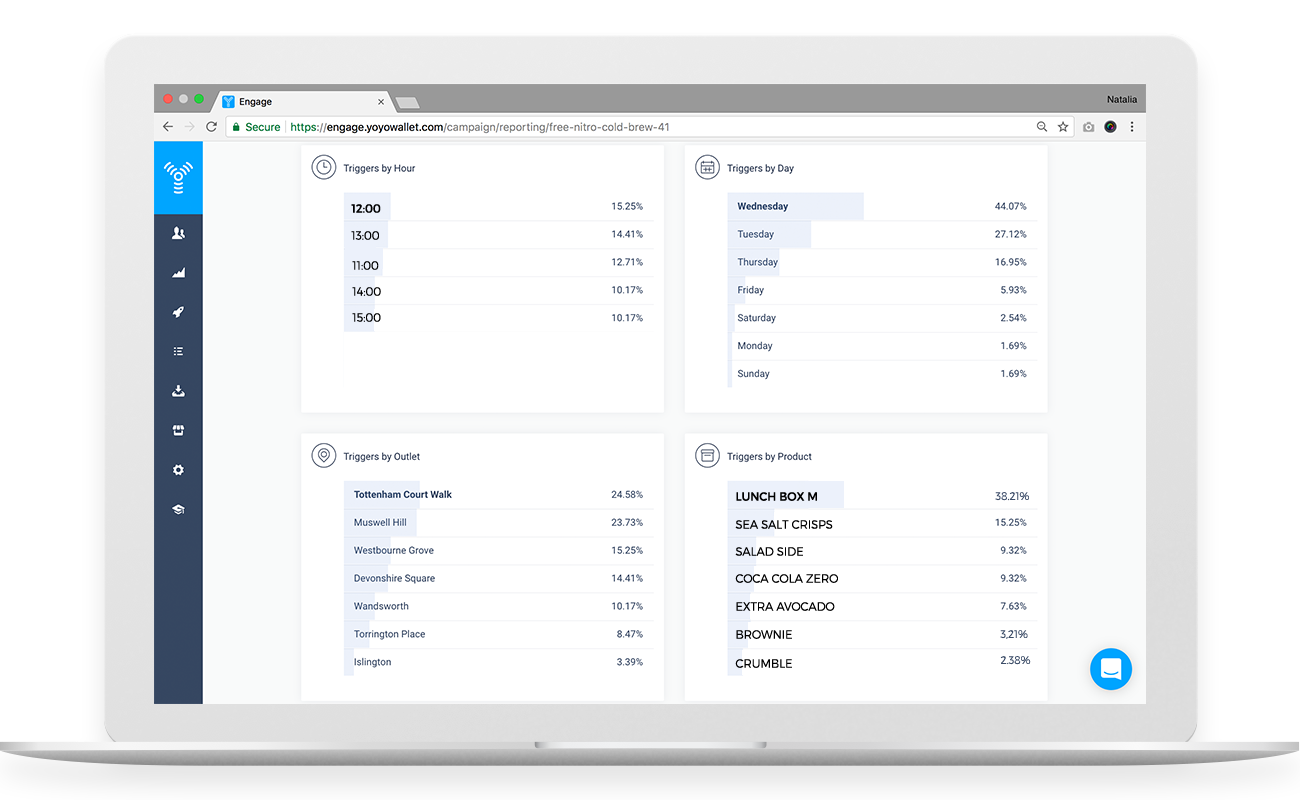 What trends can we identify through basket composition?
Monday is the less popular day of the week
Customers are keen on having extras or sides with their lunch
Desserts are not popular when purchasing a lunch box
Some outlets are clearly less popular
Recommended Campaigns based on findings
Day Shift Campaign
Get 3 extra loyalty stamps for every purchases you make on Mondays for the next month.
Increase Spend Campaign
Receive 1000 bonus loyalty points if you purchase a dessert with your lunchbox.
Product Push
Get 30% off extra avocado with your lunch.
Location discovery
Receive double points when you make a purchase in Islington and Torrington Place.