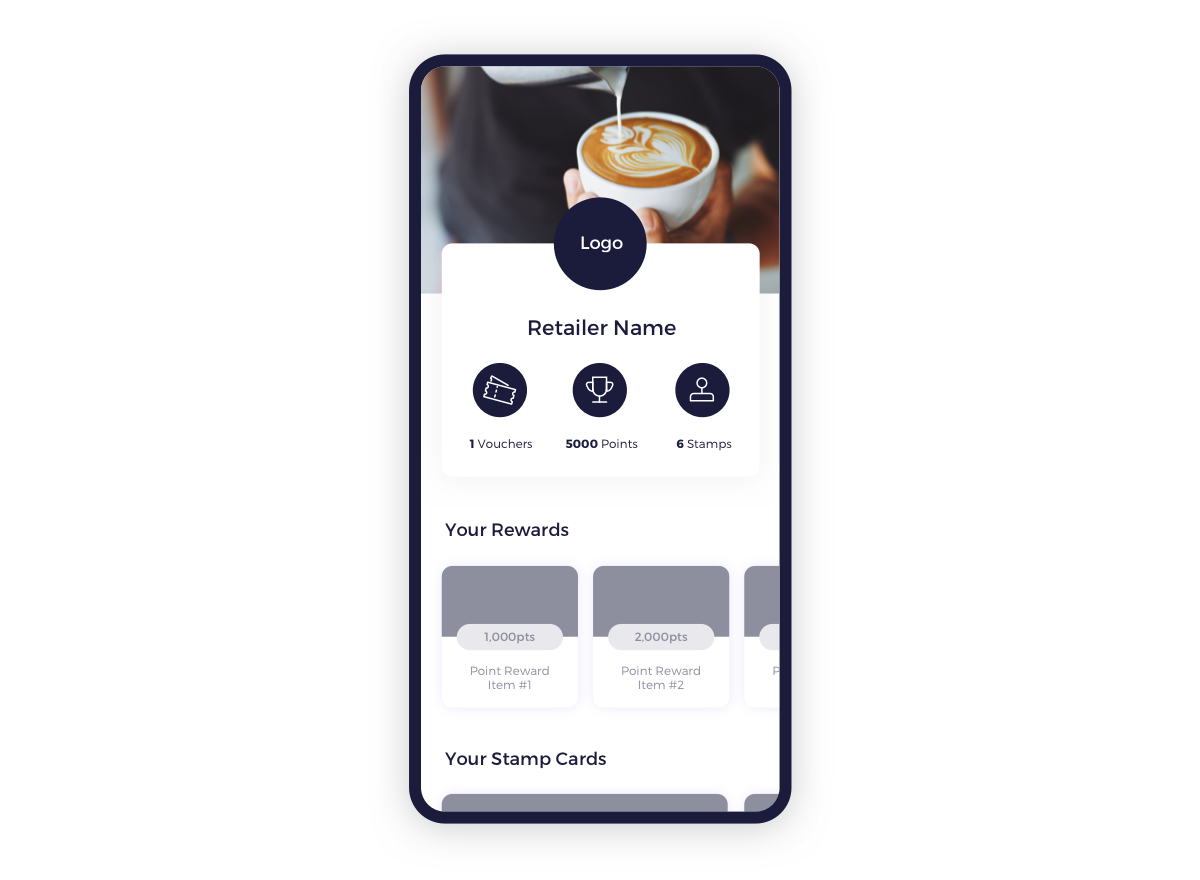 What is the in-app shopfront?
The in-app shopfront is the first screen a customer sees when visiting your in-app profile.
That's why it's important to display a cover image that fits your brand and offering.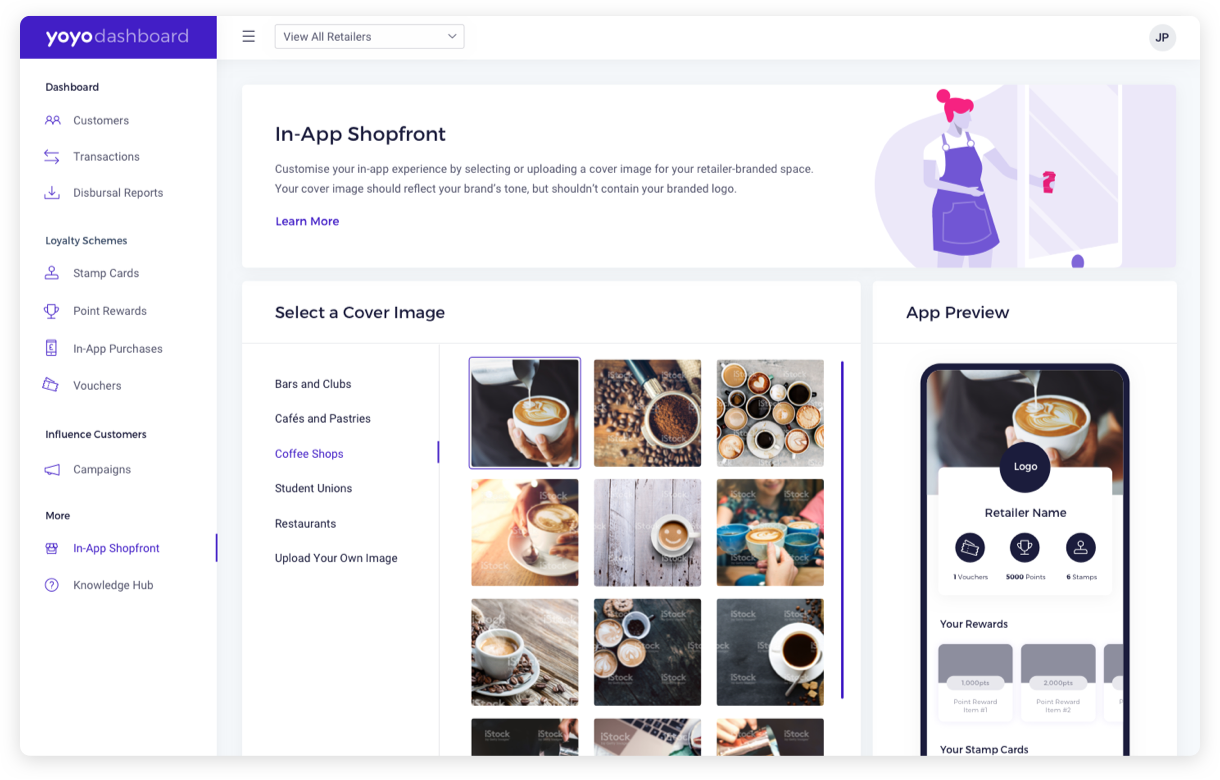 How do you add a cover image to your in-app shopfront?
From your Yoyo dashboard, select the In-App Shopfront tab and either select an image from our library, or upload your own image to view a preview of your in-app shopfront.
Once you've chosen an image, save it and one of our team members will approve it as soon as possible.
Note: when adding your own image, please make sure that the dimensions are 1440x1140, and that the file does not exceed 2MB.