Your in-app purchases act as your virtual outlet within the app. This is a section of your Retailer Space where you can promote savings to your customers and upsell products, often in the form of a bundle deal. For example: 'Buy 10 coffees for the price of 8'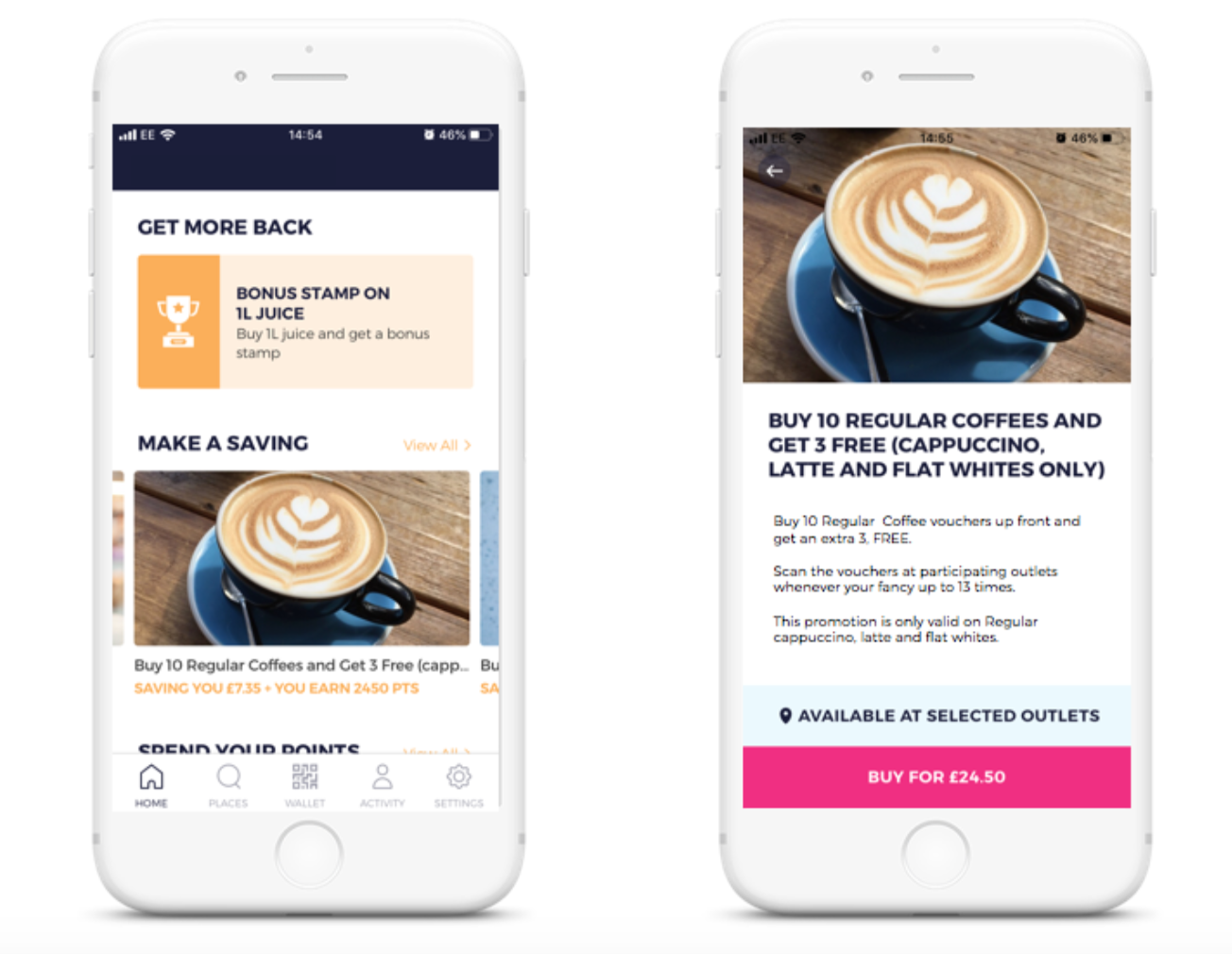 How do they work?
When purchasing this offer in the app, the customer's linked payment card will be instantly charged for the in-app purchase.
Your customers will then automatically receive a voucher in their app that can be redeemed in-store against the product(s) included.
The value of this transaction will be recorded against your Marketplace outlet and disbursed back to you.
You can tailor exclusive deals for your customers and choose from single item offer or a bulk-buys. For example:
Single Items
E.g. "Main Meal for £3"
Bulk Purchases
E.g. "Buy 10 hot drinks and get 3 free", "Buy 10 Hot Drinks for the price of 8"
Freebies
E.g. "Free chilli fries"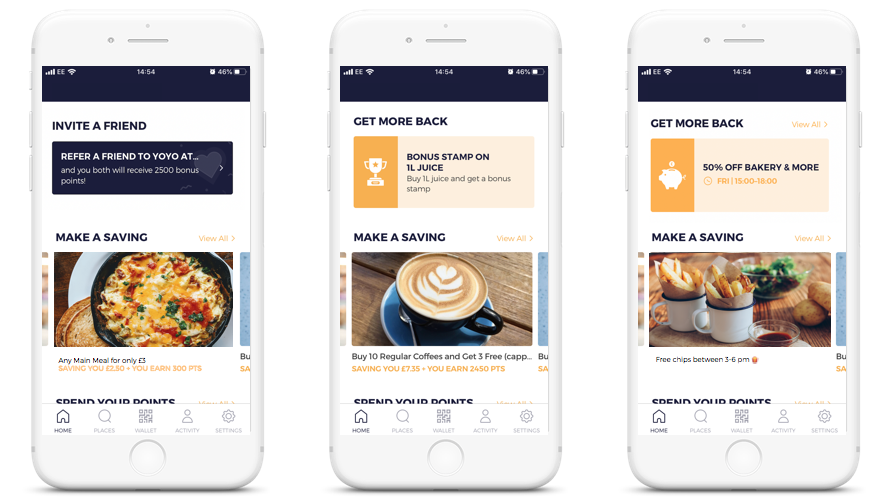 If the in-app purchase is for a single item, your customer will receive a single-use voucher. If they purchase a bulk-buy, they will receive a multi-use voucher that can be scanned multiple times.
For example, if your customers buy a bundle-deal "10 coffees for the price of 8" the voucher will contain 10 redemptions. The redemption count appears directly on the voucher so your customers can keep track of the number of redemptions they have left.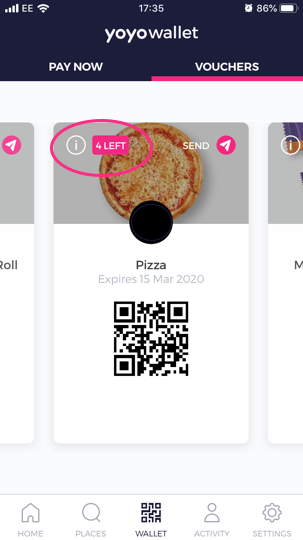 You can monitor the performance of your in-app purchases on your Engage Dashboard and see how many times they were purchased and how many vouchers were redeemed. Your in-app purchase report is also featured on the third tab in your disbursal reports.

To set up your in-app purchase, complete the in-app purchase section of our "Create New Loyalty Scheme" form and send it to partnersupport@yoyowallet.com.
Need more information? Please contact partnersupport@yoyowallet.com or talk to your dedicated CSM.
Recommended Reads:
In-App Purchase Performance
Vouchers and how to use them
How can I monitor Yoyo transactions and disbursals?