Promo Codes can be entered directly into the app to release the following awards:
They are often used as part of a launch campaign to incentivise your customers to download the app, but can also be used to reward current users.
A physical Promo Card can be placed close to your point-of-sale. These can be supplied by Yoyo with your launch collateral.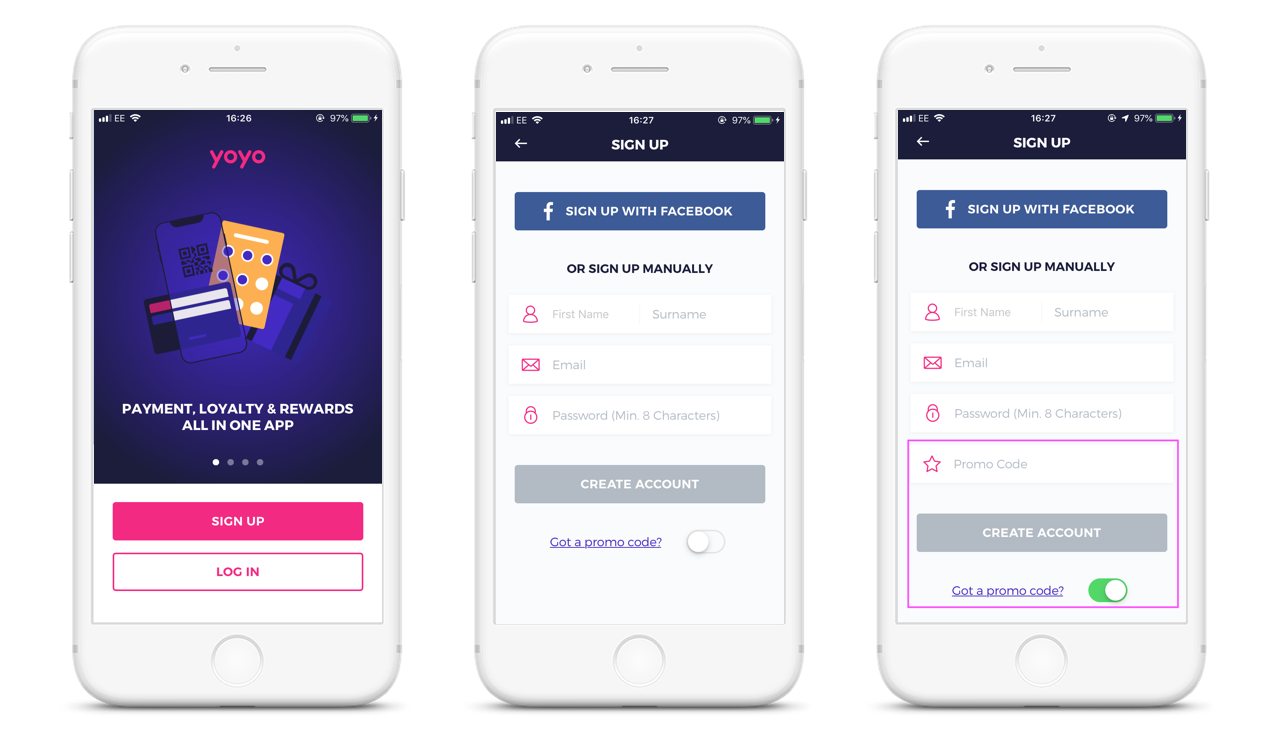 Promo Codes currently can not be set up via the Campaign Builder.
If you want to set up, amend or stop a Promo Code the request forms can be found here. Once completed, send your request to partnersupport@yoyowallet.com.