We have introduced the ability to create, save and view customer segments, which you can then attach to a specific campaign. Find more information on how to create a campaign using segments here. You can also find our video tutorial here.
First, head to the Customers tab, where you can set up a new segment.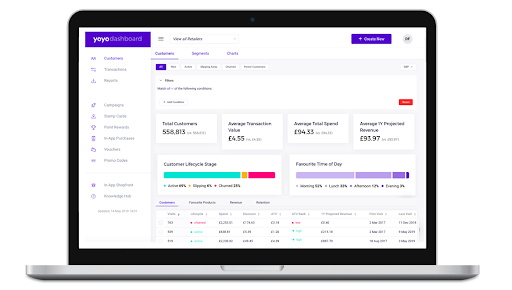 You will be able to create a segment in one of three ways:
Using tags
Using tags and adding attributes
Using filters to choose from a variety of attributes
By using the tags at the top of the page, you will have access to a pre-set segment of users. For example click on "New" to create a segment gathering all your new customers.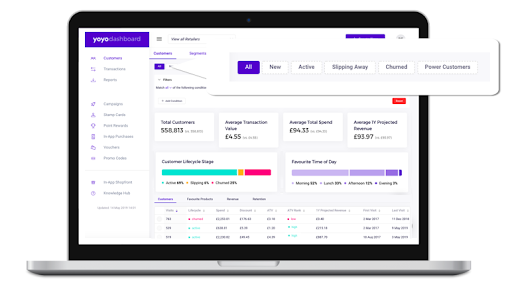 After selecting a tag, you can further narrow down your customer segment by choosing attributes, which will apply to the users you are targeting. In the example below, we have selected the "Slipping away" tag, which comprises users whose Lifecycle Stage is equal to Slipping.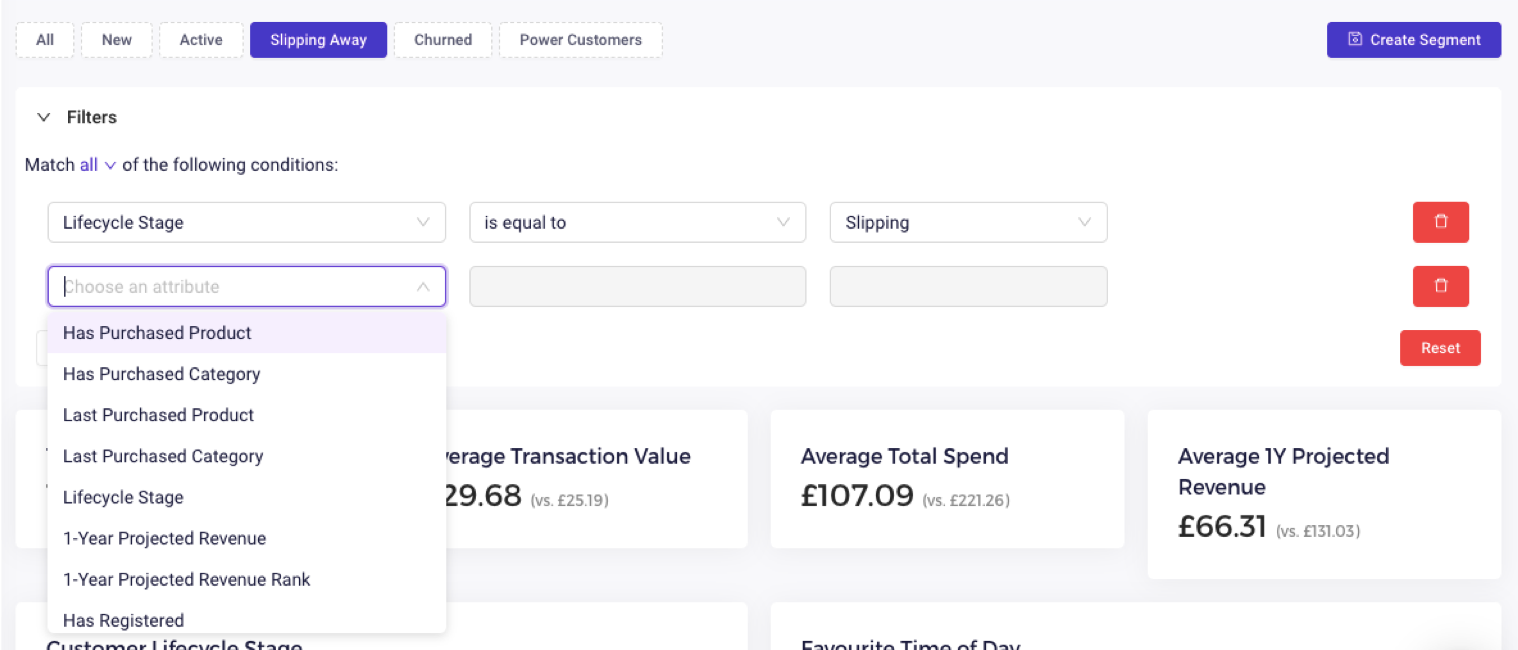 Alternatively you can create a segment from scratch using the Filters section and selecting the attributes that correspond to the user group you want to target.
What attributes can I select?
We have provided you with over 50 attributes to select, from "Last Product Purchased"to "Favourite outlet". The wide variety of attributes we have set up enables you to accurately define the customers you want to reach.
Once you have set up your desired segment, click on 'Create segment' in the top right hand corner and name the segment.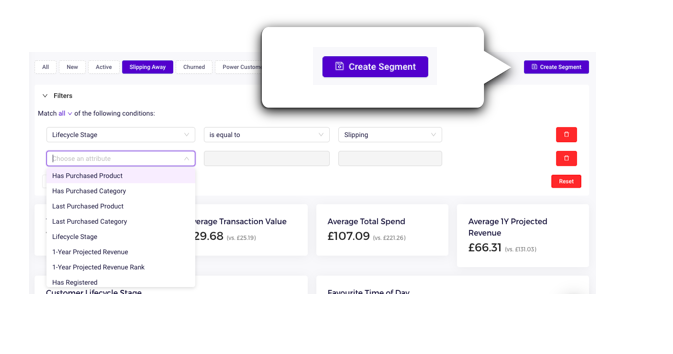 When you save your segment, it will appear on your 'Segments' page, and will be available in your Campaign Builder for you to attach to a campaign.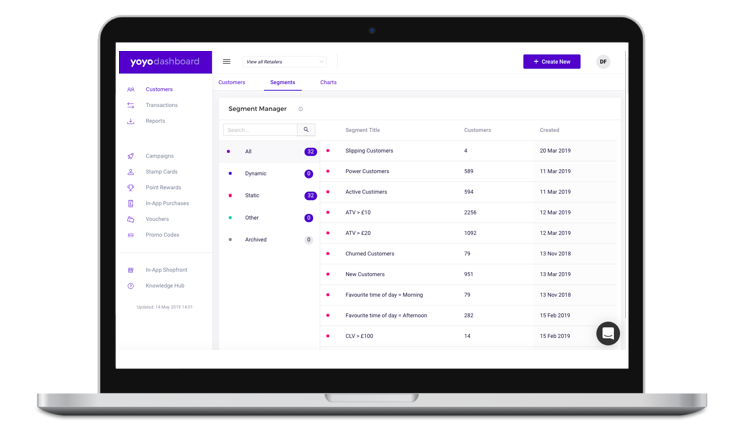 2/ Attaching the segments to a campaign
The segment list will show up in your Campaign Builder. You can use your saved segments to run campaigns that will measurably influence customer behaviours.
Recommended Reads:
Campaign Builder video tutorial
Campaign Builder step by step guide