If you use Yoyo's EPOS Solution, each of your products will have a unique code identifier on your till, commonly known as PLUs or SKUs. We use these codes to validate vouchers against eligible products.

When setting up campaigns, please list your valid product codes using comma separation or line separation e.g. 111,222,333,444 when requested in the "Conditions" tab.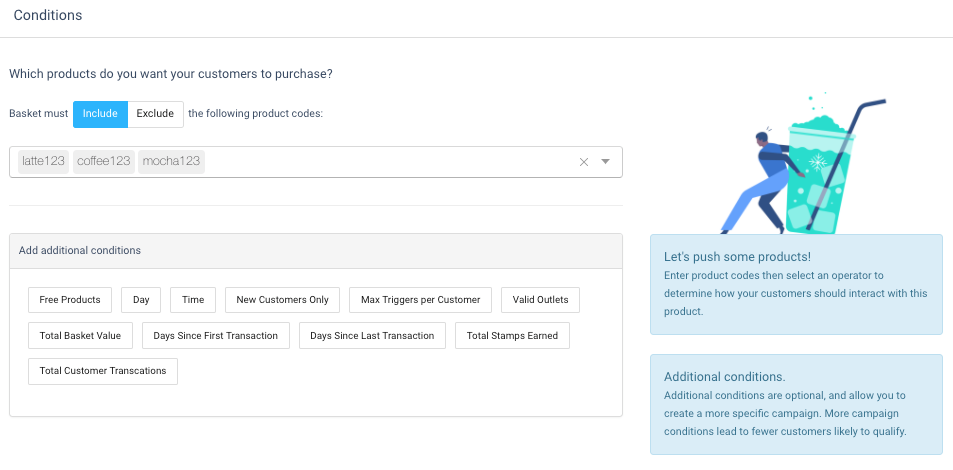 If you use Yoyo Accept Android Solution, Yoyo doesn't need your PLUs to validate campaigns. Please enter PLU 10013 where requested.